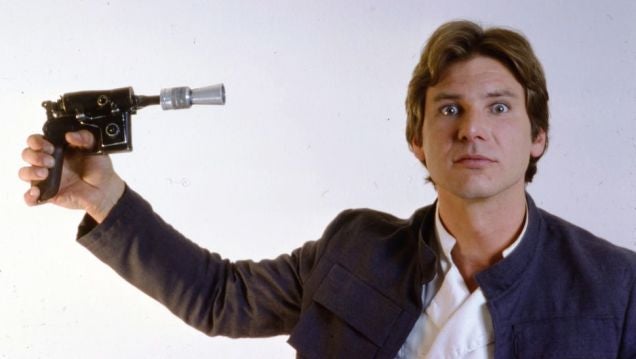 "Writing is not difficult, what's hard is sitting down to write"

– Stephen King
Getting things done is hard. Writing is hard. And no, it's not the actually doing, it's actually sitting down and writing. It's the active decision to alter our brainwave patterns into a different state. I'm good. My current Alpha Waves are pretty comfy. Those Betas are harshing my mellow.
Today I'm going to throw out some tips and tricks to help you get more done with your writing/songwriting.
Take A Bite Outta Crime
I love the 10 Minute Rule—when I want to put off a task, simply begin it for 10 minutes, then abruptly stop.
---
There.
---
We get over the hardest hurdle which is simply having started. Originally, I heard this from a student of mine who used this method to get a jump on her assignments. The paper no longer hung over her head, cramping her style, but she had already had a bite taken out of it. It became easier now she just had to "finish" the project.
---
Tomato/Tomahto
A more fleshed out version of the 10 Minute Rule is the 
Pomodoro Technique
. In fact, I'm using it
right now
.
Here
is a great rundown of it. When I'm procrastinating and have an afternoon with an open block of time, elves run out playing flutes, and it's suddenly a great time to do laundry, bathe the dog, or chip away the honey-do list instead of the thing I need to accomplish. I become yellow and squeamish and it's hard to begin, knowing i'm going to be locked in the task's prison all afternoon. 
Pomodoro
is the Italian word for 
tomato.
The technique originally encouraged a little red kitchen timer to "chunk" out your big task into smaller, fun-sized bits of 25 minute increments.
1) 25 minutes of hard work
2) 5 minutes break
---
I personally love the free app
FocusBooster
—it's free, really customizable, and already on my computer. There is even a built in "break" that will auto-sound so that you can lift your head out of your prairie dog hole and know when it's time to go back. I do happen to have a personal reward system for that "break" time—my mind is jumpy and creates ideas and distractions and things I want to Google and songs I want to hear RIGHT NOW, so i just jot them down on a "parking lot" on a separate sheet so my toddler mind knows it won't forget them. It is a great way to juggle projects. I've had buddies tell me that starting a new Netflix show intimidates them in the same way. They don't want to watch
Daredevil
or
Kimmie Schmidt
because the feeling of multiple seasons slogging thru is intimidating.
---
---
First Things First
One common trend in most of the people's lives in
Daily Rituals
is that
almost all
the men and women start early. They get their work done first before the rest of the days' tasks. Not everyone, but
most
 people. Ever since reading that book I have decidedly awoken an extra 90 min before I need to and have that time to write, meditate, and read. I 
literally
crank out 750 words before breakfast. I start with
Morning Pages
, and most people agree that the mind is better able to handle tasks involved with critical thinking early in the morning. (esp once the caffeine bean kicks in). I personally try to disregard email (not very good at this) and jump right in to writing projects of different kinds, scheduling conundrums, and critical project management. The afternoon is saved for emails/correspondence, meetings (read re:work), grading, and editing. I have dear friends that swear by their late night workloads, and that does have it's own magic, but that's a blog for another day.
Lastly, don't try and do it all in one sitting.
The outstanding remainder will compel us to complete. Hemingway said the secret to his workflow was that he stopped at a point where he knew he'd obviously know where to pick up the work the following day. It created a forward momentum to help him continue a kinesthetic workflow.
---
Watching
: True Detective S2 (Anyone else see that the lyric's to the Leonard Cohen intro tune
changes every time
???)
Listening: Brian Reitzell – Auto Music
Reading: Law & Gospel – Mockingbird Press